I woke up this morning to find this strange box on my bed…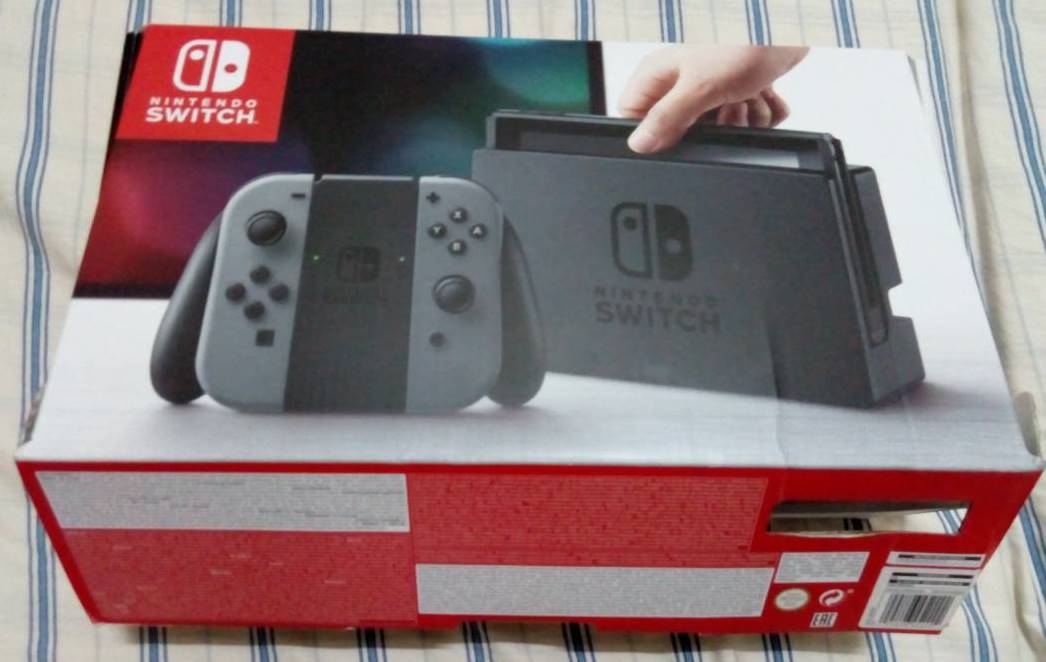 I wonder what's inside? I can't read the strange letters on the cover. S… Sw…. Sweets? It must be cake! I love cake!
… ………. Okay okay, I confess (I wasn't fooling anyone anyway). Yes, I caved in and bought a Nintendo Switch with my brothers. And we bought Xenoblade Chronicles 2 too. And Breath of the Wild, but I won't be playing that.
Actually I won't be playing Xenoblade either, at least not right now. I'll give it a little test tonight but that's about it. Things are going pretty well in Raidou Kuzunoha now that I've leveled up a bit and added a few points to VIT. Plus I really really feel like an action RPG right now. It's just one of those things. Apparently Kuzunoha is quite short so I'll be done soon anyway. And then… heh heh heh heh heh heh heh. Heh heh.