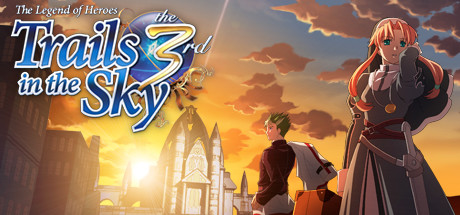 To cut straight to chase, I just can't bring myself to play Trails in the Sky 3rd. I started it up all, played through the prologue, turned it off, just can't play it again. My body rejects it. You know that thing where every time you try to do Action A your mind immediately comes up with a thousand other things you could be doing instead? It's like that, for the past 18 days. I wanted to get through at least 5 hours and write some preliminary thoughts about it, but my hand refuses to click on the icon on the screen. Trails 3rd is not going to happen. At least not any time soon.
I'm not 100% sure why I don't want to give Trails a chance, but four likely reasons come to mind:
The battle system is a step back from Zero and Ao's. It's sluggish and lengthy and we've gone back to the era where enemies had to spend a turn just getting into range before they could attack. I don't want to go through 40+ hours of this.
The encounter rate in the prologue was too high. Too many enemies everywhere you turn. It made sense for story reasons but it was annoying to play. And Kevin's level is high already so there's no satisfaction of leveling up to go with it.
I don't like Kevin. He's kinda gross. Those "playboy type with a secret serious/dark side" characters are always a turn-off. And that spiky green hair is just so… blergh.
Leftover trauma from Trails in the Sky FC and Zero no Kiseki. They're both games I started with a lot of hope and vigor and enjoyed for a while, but they just dragged on and on and on and on. And then FC had the nerve to end on a cliffhanger, I still can't believe it. Zero was much better, but I still don't want to go through that experience where you play for 40 hours, okay that was pretty good, now it's time to move on, then Falcom goes "Wait, don't go! The story's just about to start!" WHAAAAAT?! I can't… no more, please… please!
I think the sluggish battle system is the biggest thing holding me back. I want something fast and snappy, whap bang pow! Kevin's supposed to be so strong and so elite but he can't one-shot a simple Rottweiler? Pitiful. I need to really really be in the mood for an RPG before I can do this. Not quite there right now. However since The 3rd is supposed to be a complete self-contained experience, I probably will return to it someday…? No promises, though. I need a little more time.
So what now?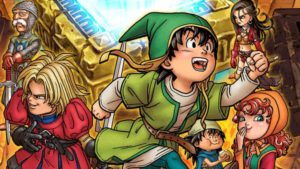 I've been dissuaded from playing Dragon Quest 7 by the kind readers of this little blog. Apparently it's Falcom turned up to 11 on the "Nothing happens until you stop caring" scale when it comes to slowness. I believe them, but the warning came a little too late… -_-;; Not to worry though, I have a handy-dandy guinea pig in the form of my DQ8-obsessed brother. If he can't finish DQ7, no one can. And I didn't even have to ask him. The conversation went like:
– What's that?
– It's…
– DQ7!!!! *yoink* See ya! *zoom*
And I haven't seen him since. Last I heard he'd taken a whole week off work, so it's either going really well or very, very badly. I could call him and find out, but I'm rather enjoying this Schrodinger's Gamer state of uncertainty. >:-DDD
Since he has my 3DS, that leaves me with my PC, DS and PSP. I've almost exhausted the playable options on the latter two, so… Current plan: clear up the various demos and freeware titles clogging up my hard drive and start something more serious in October. Plan B: sleep the rest of September away and start gaming again in October. A break is fine too.
Let's go with plan A for now. First up is Tinctura ~Hazama no Machi no Monogatari~, another Atelier-inspired otome game in the vein of Eternal Wish and Densetsu no Kusuriyasan, but without the adult elements. See ya!