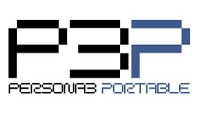 Old news is so exciting! Yes, I know. It's been all over the internet for several days. I didn't write anything earlier for two reasons: one, I don't own a PSP and don't intend to buy one and two, I don't know if I want Persona 3 Portable.
Don't get me wrong, I loved Persona 3. I was bored at first but by the end I was so in love with the game I didn't know what to do with myself. I love it enough that I've been planning to play it again once I clear my current batch of games and forget things a bit. But much as I love P3, what I really want is a new game. SMT: Strange Journey is coming out but since it's for DS it'll probably be as shallow as Devil Survivor was. Don't get me wrong, I liked Devil Survivor. But yeah, it was shallow.
So I'd rather save my excitement for a proper detailed announcement of the next game for a console. P5 is in development by all accounts, but apart from the fact that Shoji Meguro's on board, nobody knows much. In the meantime we'll watch, and wait.
And I still think Female MC should've had blue hair.